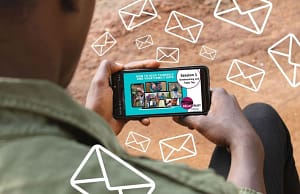 Articles
This month, we are going to focus on DECIBEL, which stands for Digitally Enhanced Community Based Learning and is the name we have given our approach to training. DECIBEL is developed to be easy to use and benefit from. Each DECIBEL course contains everything needed to set up a learning group in a church and go through the materials together without a subject matter expert present.
Read More »
Subscribe to our newsletter
Sign up to receive the latest news from DECIBEL Training. Our newsletter is in English.
This form collects your name and email so that we can contact you. We protect and manage your data under GDPR Guidelines.